******** welcome to www.swissdutch.ch ********
Ronald's 4th μWebServer home page - hosted on a TOFU/CM4
Sunday 01 October 2023 01:09:42 up 115 days and 1:16 hours -- This URL = swissdutch.ch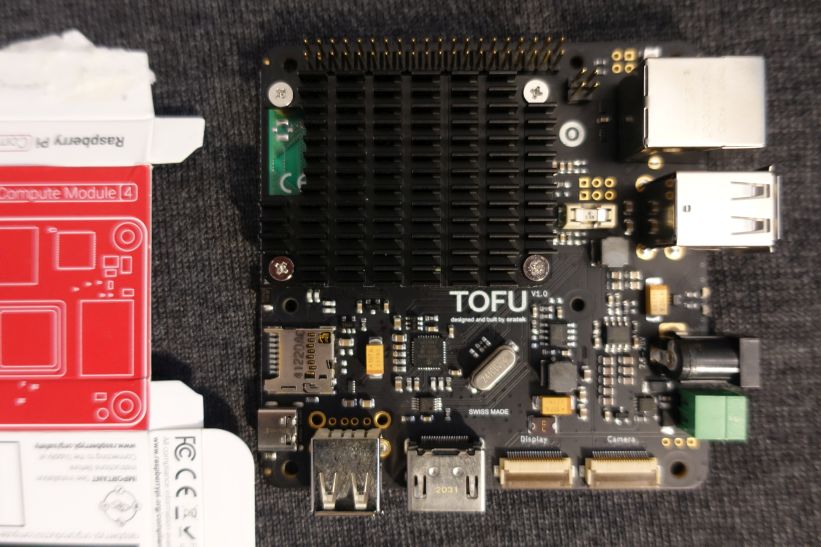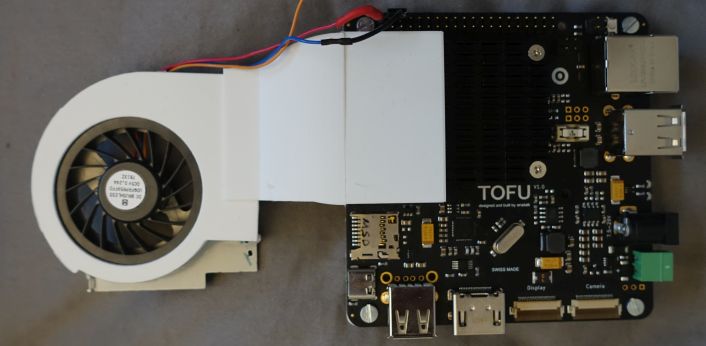 current CPU temp:
34.6C
I used an old fan and printed a fanduct on my 3D Prusa printer to cool both the CM4 (with heatsink) on the front and the M.2 on the back of the board.
This microserver is solar energy powered (details)
Follow me for updates in Twitter: @ronaldgadget
The answer is... 42 (this video explains it)
TOFU/CM4 UPDATEs:
-------------04Aug2022: changed rootfs from XFS to EXT4 - system no longer crashes! (up 200 days on 20Feb2023)
-------------26may2022: enabled Broadcom watchdog
-------------06mar2022: in Production: migration completed
-------------27Jan2022: started migration from Wandquad to TOFU/CM4
-------------08jun2021: TOFU and CM4 arrived at my doorstep
Some system Information (for geeks): System: Linux CM4-F33 5.14.9-100.fc33.aarch64 #1 SMP Thu Sep 30 11:41:44 UTC 2021 aarch64 aarch64 aarch64 GNU/Linux BogoMIPS : 108.00 Features : fp asimd evtstrm crc32 cpuid CPU implementer : 0x41 CPU architecture: 8 CPU variant : 0x0 CPU part : 0xd08 CPU revision : 3 last 10 boots: Tue Jul 20 02:01:06 AM CEST 2021 #date not set yet... Sat Jul 2 01:08:59 PM CEST 2022 Wed Jul 27 05:41:18 AM CEST 2022 #maintenance Thu Aug 4 10:31:16 AM CEST 2022 #changed xfs to ext4 Tue Apr 18 05:43:46 PM CEST 2023 Fri Apr 21 06:08:46 AM CEST 2023 Tue Jul 20 02:01:04 AM CEST 2021 #date not set yet... Tue Jul 20 02:01:05 AM CEST 2021 #date not set yet... Sat May 27 07:03:34 PM CEST 2023 Wed Jun 7 11:55:22 PM CEST 2023 77782 page views since 1 feb 2022.
DISCLAIMER: All views and opinions on this web domain are Ronald's own. I am not associated with any companies or organizations mentioned on this domain, except that I am an employee of DMAS GmbH.
--Apache/2.4.51 (Fedora) OpenSSL/1.1.1l on Ronald's TOFU/CM4 last page update 1 Feb @ 18:07